Global Cutting Industrial Solutions For You
Tube Laser Expert/High Power Fiber Laser Cintelligent Manufacturer
12 Years of Top Experience
---
Feiyue Laser Technology Co.,Ltd. is a professional manufacturer of industrial laser equipment, located in Dongguan, China. Feiyue Laser focused on the development and production of various types of laser equipment.
If you are interested in any of our products or would like to discuss a custom order, please feel free to contact us. We are looking forward to forming successful business relationships with new clients around the world in the near future.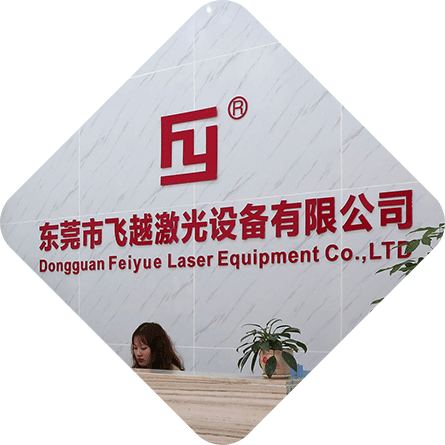 Our laser cutting machine has a market share of more than 90% in the foreign trade market in Dongguan and Ningbo.And has been highly praised by most customers
All success of our company is directly related to the quality of the products we offer. They meet the highest quality requirements as stipulated in ISO9001.
We have a professional team and aftersales team . All products is always tested before delivery .Our enterprise always strive timeline set with our clients.
Fy6580 Feiyue Fiber Laser Cutter Machine
---
Ss LED Watch Battery Jewelry Plate CNC Precision Stainless Steel Aluminum Sheet Copper Metal Laser Cutting Machines
The Revolutionary Technology That Set Feiyue Laser Cutter Apart.
We don't strive to be the largest seller of laser cutting or laser engraving machines. Our goals are simple: to sell the best laser machine, at the lowest cost, and provide industry-leading customer service.
See What Clients Are Saying
---
We are very proud of the service we provide and stand by every machine we carry.
Read our testimonials from our happy customers.
We've been using it for about 2 months for metal jewelry. With it's built-in software, safety features, and great support service, it's truly the best metal laser cutter for the crafter or small business. The unit was shipped very promptly and was well packaged.
As the saying goes: "You get what you paid for". The metal laser cutter arrived well packed and showed no shipping damages. The laser cutter works great. I use it to make jewelry and cut sheet metals. Can get very detailed as long as you make sure the laser cut file is right.
The fiber laser machine has performed and delivery was sooner better than expected. I have been cutting tags and signs, and it has done a very good job. Thanks to your help videos from the nice supplier. It's a good business machine.
Not as big as I expected, but more portable.The fiber laser machine has performed and delivery was sooner better than expected. I have been cutting tags and signs, and it has done a very good job. Thanks to your help videos from the nice supplier. It's a good business machine.
Looking For Powerful Laser Cutting Machine?
Choose Feiyue,Choose Core Advantages
More Than 40 Independent Research Development Patents
Before sending me an inquiry on our fiber laser, it is better for you to provide me the following information.
Yoyokuo
1)Your metal or non-metal material size. Because in our factory, we have different models according to working area.
2)Your materials. Aluminum/Copper/Silicon steel/Stainless steel/Pure gold or silver?
3)Your cutting thickness. Because different cutting thickness need different laser tube power and laser power supplier.
Any Questions?
Do You Experience The Issues When Buying Laser Cutter from China .
a:It is Difficult to Find a Guaranteed Laser Cutter Manufacturer from China.
b:Uneven Quality of Laser Cutter from China, Few Suppliers can Guarantee the Lifetime of Laser Cutter .
c.Long Lead Times of Laser Cutter from China, and the Delivery Time is Non-Guaranteed.
d.Few China Suppliers will Provide Solutions When You Face Problems with Laser Cutter .
e.Few China Suppliers have a Full Service with Laser Cutter Design, Development, Manufacturing, Selling, After-Sale Service and Technical Support.
---
Choose Feiyue Laser, So You Have No Worries.
Over 12 years of industry experience, strict production process and detection
Professional design and technical team tailored for your laser cutting solutions
Professional technical training and technical consultation service
you are more than welcomed to leave your contact info and we will be in touch shortly
Feiyue Laser Cutting Industry Applications
---
And do you know what laser cutter projects the feiyue laser machine can do? As we all know that laser cutter is a combination of cutting and laser. And it is mainly used for cutting and engraving with a certain depth mark on the surface of materials.Relying on the advantages of complete types, complete functions, high cutting accuracy, and high processing efficiency, the laser cutter is widely used by domestic and foreign users in various industries.
Watch Cutting
Watch industry metal parts fiber laser cutting machine cutting precision gears samples
Watch Industry
Blade Cutting
Saw blade industry metal laser cutting machine cutting ultra-precision saw blade samples
Blade Industry
Strip Cutting
New energy laser cutting machine cutting alloy steel strip samples
New Energy Industry
Silver Jewelry Cutting
Laser cutting machine for sterling silver jewelry industry cuts hollow precision pattern samples ​
Jewelry Industry